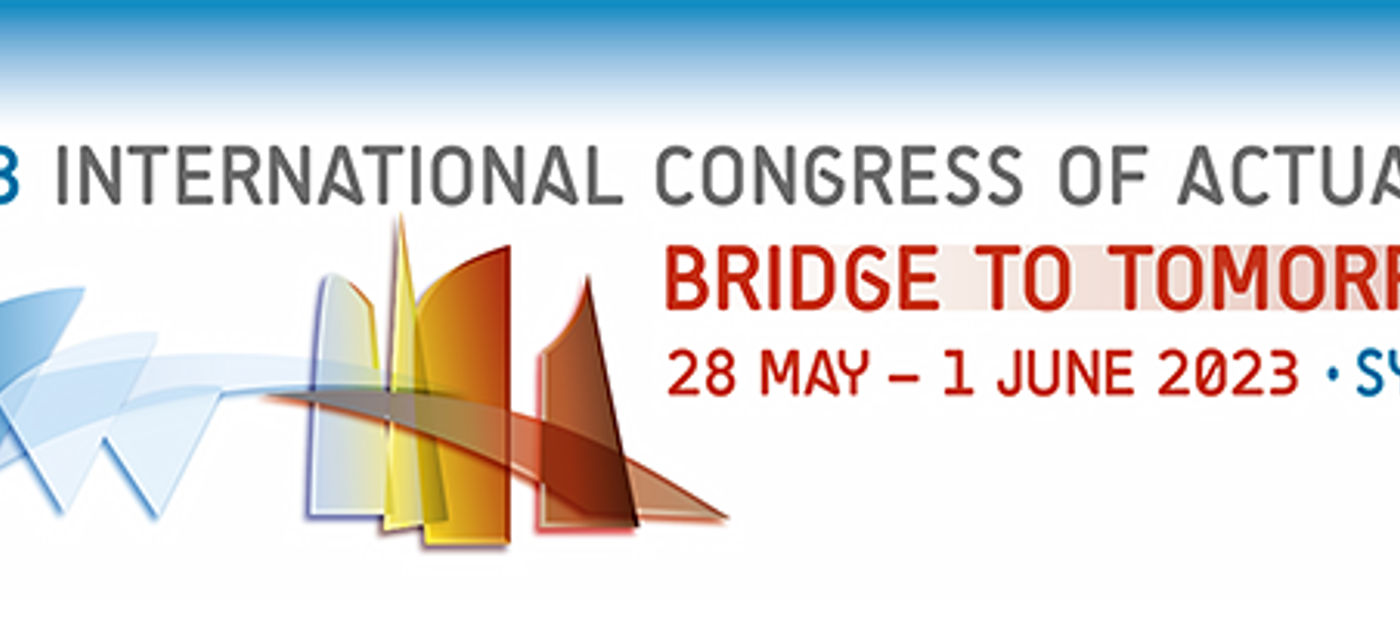 The 32nd International Congress of Actuaries
The 32nd International Congress of Actuaries to be held in Sydney 2023 (28 May - 1 June)
The International Congress of Actuaries (ICA) has a proud tradition and this year is celebrating its 125th anniversary of the first ever Congress. From Brussels in 1895 to Berlin in 2018, with stops in between everywhere from Tokyo to Cape Town, Cancun to Helsinki, the ICA has brought our profession together.
Given the international nature of this Congress we have, unsurprisingly, been thinking carefully about the impact of COVID-19 on safety, international and national travel, and the practical aspects of bringing our international profession together. While some of our Congress may be available digitally, we are also aware that an important part of the experience is the networking opportunity from meeting in person.

The 32nd International Congress of Actuaries
will now be held in 2023 (28 May - 1 June)
at the International Convention Centre in Sydney.
We are postponing the Congress to give us the best chance of providing a great experience for Actuaries both locally and from around the globe. We believe it means more certainty and safety for actuaries, speakers and guests. We also believe that it will ensure a richer, more global experience – the kind of experience you have come to expect from our actuarial Olympics.
Australian actuaries have been looking forward to welcoming actuaries from around the world to Sydney. We are committed to making this a Congress no delegate will ever forget when registration opens in June 2022!
We will keep in touch with additional information as it becomes available. If you have any questions, please visit ICA2023 or reach out via email.
We look forward to seeing you in 2023!
Hoa Bui 
President 
Actuaries Institute Australia

Tonya Manning 
President 
International Actuarial Association

Andrew Boal 
Chair 
ICA2023 Organising Committee